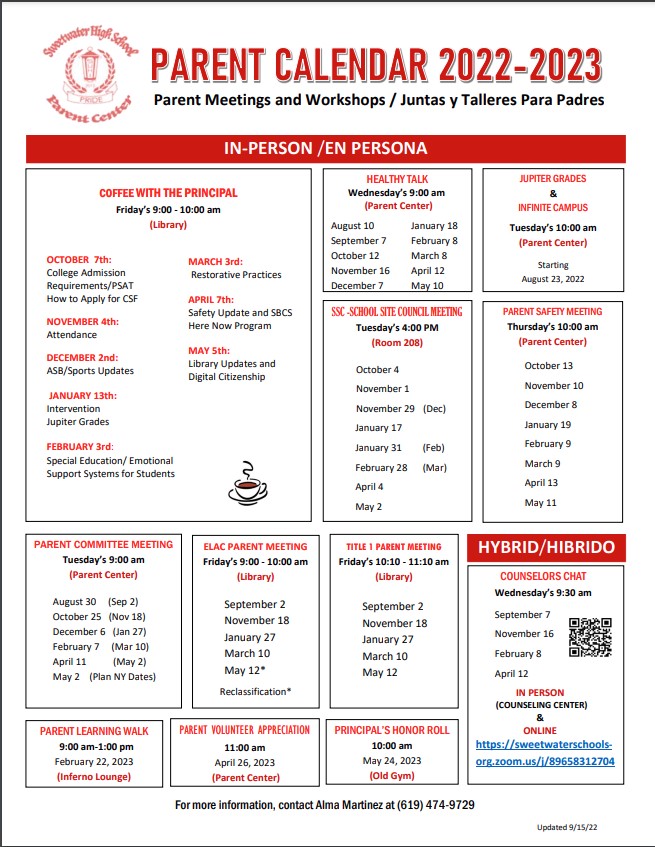 School Site Council (SSC)

Title I
Title I is a federally funded program that helps disadvantaged students meet state academic content and performance standards. As a Title I school, we hold monthly Title I Parent meetings.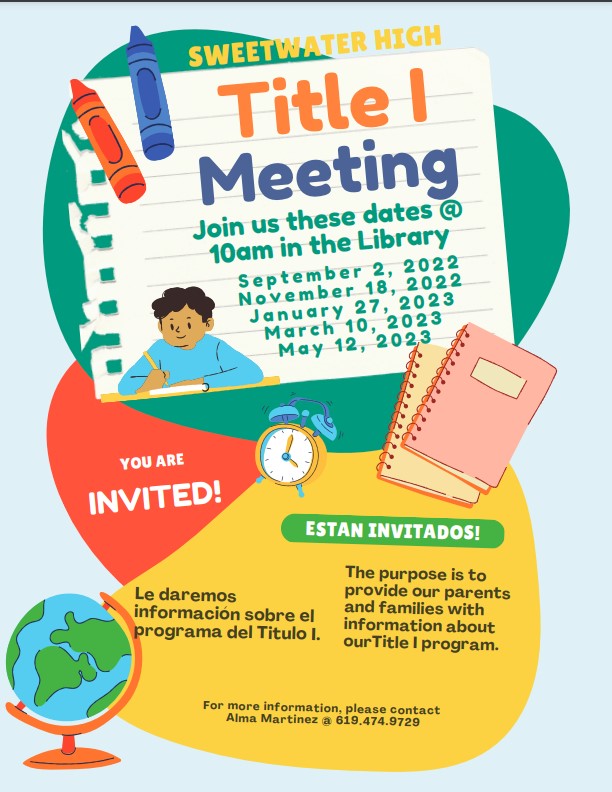 English Learner Advisory Committee (ELAC)
ELAC is a committee that meets to discuss the needs of the English Learner (EL) students at our site. As a school that serves a high proportion of EL students, we hold monthly ELAC meetings.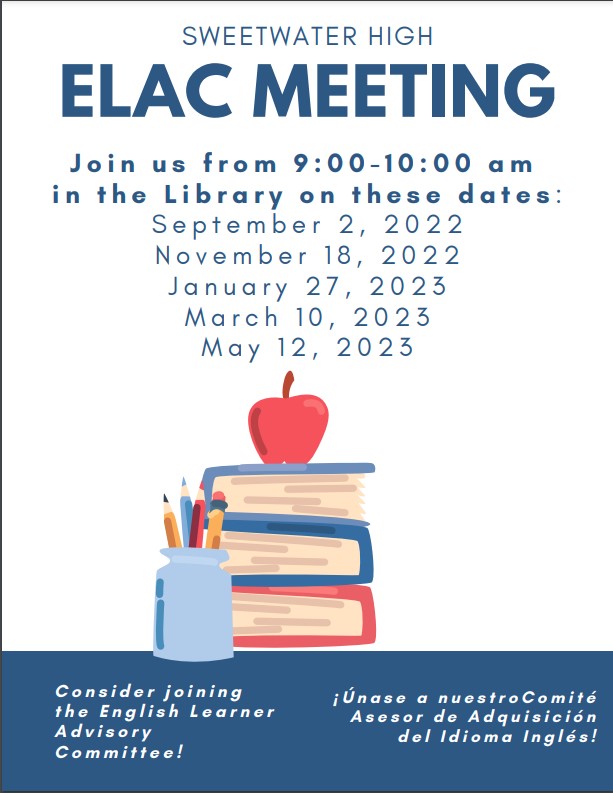 Coffee with the Principal
Coffee with the Principal Archive/Archivo: